Welcome to the ultimate guide for your bike trips.
If you are a bike touring enthusiast or you are looking for an original way to spend your holiday, a bike trip could be the perfect solution for you.
Cycling holidays offer the opportunity to explore new places, enjoy unforgettable experiences and enjoy rewarding physical activity. However, to fully enjoy this experience, it is important to be well prepared and informed.
That is why we, at Bikeit, provide you with a comprehensive guide, along with useful tips, to make the most of your bike trip.
Are you ready to explore the world on your bike? Get ready for an unforgettable adventure.
Bike touring: what is it?
Bike touring, an activity that has increased in recent years, is a form of active tourism that allows you to discover new places in a sustainable and environmentally friendly way.
This activity can be practised both in Italy and abroad, and offers a wide range of options to satisfy the desires of cyclists of all experience levels. We at Bikeit provide useful tips for all cyclists who want to experience the wonders of the world on their bikes.
Bike touring in Italy
Italy is a country rich in natural, cultural and historical beauties, making it an ideal destination for bike touring. With its variety of landscapes, from hills and mountains to cycling beaches and cities of art, Italy offers a wide range of cycling routes for all skill levels and interests.
Bike touring in Italy is a perfect way to explore the country's most remote regions, discover Italy's cultural heritage and experience the local cuisine, while travelling in a sustainable and environmentally friendly way.
Facing an eco-friendly cycling holiday in Italy is the best way to encourage the use of bicycles as a clean and environmentally friendly means of transport, allowing cyclists to discover the country's natural beauty without harming the environment.
Fortunately, eco-sustainable bike touring in Italy is becoming increasingly popular due to increased environmental awareness and the search for more responsible and sustainable holidays.
By now, a large number of Italians decide to face a bike trip. Especially after the COVID-19 pandemic, many people are opting for environmentally friendly and open-air holidays, such as cycling.
Italian regions are investing more and more in the creation and maintenance of cycle routes, making Italy an increasingly accessible destination for cycle tourists. The current situation of bike touring in Italy is therefore very favourable, offering cyclists the opportunity to discover the country in a sustainable way and enjoy the wonders Italy has to offer, in its many destinations.
Bike touring abroad
Bike touring abroad is a unique experience that offers cyclists the chance to discover new countries, cultures and landscapes in an active way, exploring beautiful places that offer spectacular cycling routes.
The opportunity to cycle through places often far from the hustle and bustle of mass tourism is one of the reasons why bike touring abroad is so popular. From immersion in unspoilt nature to the discovery of cultural and historical landscapes, bike touring abroad offers a wide range of unique experiences that will leave you speechless.
In particular, Europe is an ideal destination for bike touring due to the variety of landscapes, from mountains to lakes and from beaches to rivers.
In addition, Europe has an excellent cycling infrastructure, which makes biking both pleasant and safe. European cycle routes often pass through picturesque villages and towns, allowing cyclists to immerse themselves in the local culture and savour the authentic flavours of gastronomy.
Facing a cycling holiday in Europe therefore allows you to discover Europe in the saddle thanks to exciting bike trips.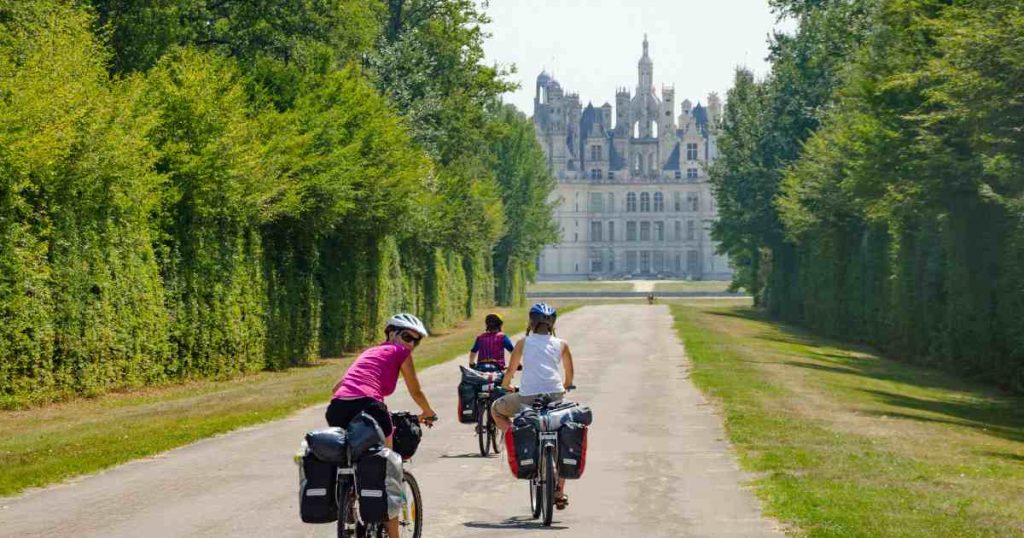 Bike trips for everyone
Bike touring is a form of travel suitable for everyone, from families with children to groups of friends and even the elderly.
At Bikeit, we believe that booking cycling holidays that suit your needs, fun, safe and unforgettable, is the key to the ideal bike trip.
Travelling by bike certainly offers a unique opportunity to explore new destinations, connect with nature and spend quality time with loved ones, so what could be better than facing a bike trip with your family?
Family bike trips
A cycling holiday with your children, for example, can undoubtedly be a fun, adventurous and very rewarding experience for the whole family, but above all an unforgettable memory for all family members.
Obviously, a bike trip with children requires certain precautions to ensure that the trip is safe and enjoyable for everyone.
Before facing your cycling holiday, physical and road safety preparation is required, as well as involvement in the planning and choice of destination for your trip.
During your biking adventure, you will need to be prepared for any unforeseen events, but also for any needs your children may have, such as frequent breaks.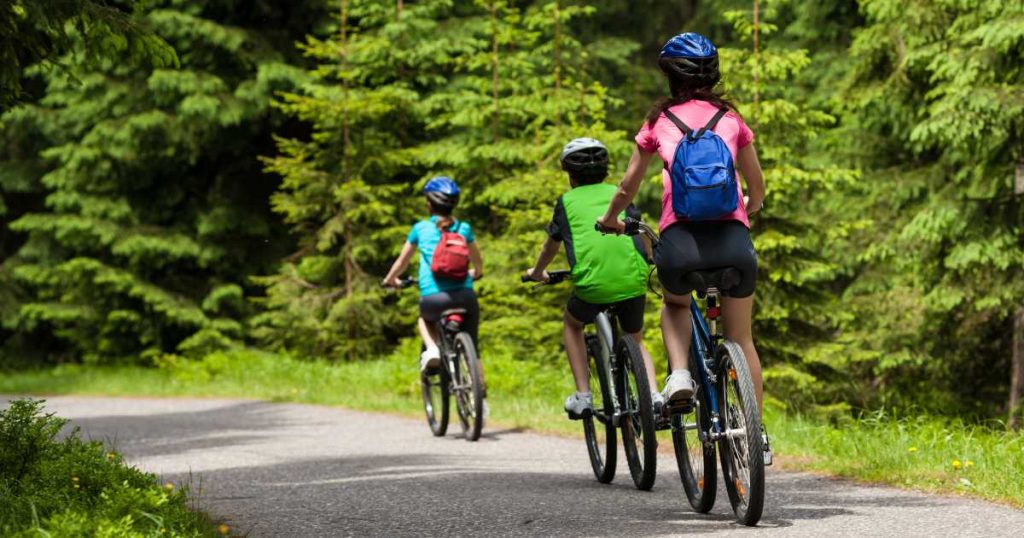 Active holidays: what could be better than a bike trip?
Active holidays are increasingly popular among those who want to enjoy a break from the daily routine and do something different. And what could be better than a bike trip?
The hardest part of your active holidays is organising your bike trip but, although it may seem complicated, it is actually much simpler than you think.
The first thing to do is to choose the destination and decide the duration of the trip. Then, it is important to choose the route that best suits your needs, taking into account the level of difficulty, the distance and the attractions to be visited along the way. Once you have chosen your itinerary, you can book your accommodation in advance so that you can be sure of finding a place. In addition, it is important to obtain a detailed map and GPS so as not to lose your way, and to carry the necessary equipment, such as a repair kit for your bike, helmet and appropriate clothing.
Finally, if you do not have your own bike, you can rent one on site from specialised centres or choose a bike touring agency that offers complete packages, including bike rental, luggage transport and assistance along the way.
Organising everything may seem a bit complicated, but once you are on two wheels, the freedom and adventure you can experience through your bike trip will make every effort pay off.
However, if organising a bike trip frightens you and you would like someone to plan it for you, no problem, because Bikeit is here for this:
Your cycling holidays organised by Bikeit
If you are looking for a carefree cycling experience, Bikeit is the perfect choice for you.
With Bikeit, your cycling holidays will be fully organised, with high-quality bicycle rent, luggage transport service, detailed route maps and pre-booked accommodation. You can concentrate only on the beauty of the landscapes and the pleasure of biking, while we take care of everything else.
We are passionate about cycling and we know the best routes in each region, ensuring that your cycling holiday is unforgettable.
You can then safely enjoy freedom on your bike seat thanks to the cycling holidays organised by Bikeit. Just choose your preferred destination, and leave the organisation to us. We guarantee a stress-free and fun-filled cycling experience.
What are you waiting for? Choose your cycling route on Bikeit.
Organising cycling holidays according to your needs
Organising a bike trip is an exciting and rewarding experience, but it can become stressful if you do not take your needs and preferences into account.
For this reason, it is important to organise your bike trip according to your needs, taking into account your fitness level, available time and interests.
Whether it is a short weekend or a longer trip, you can maximise your cycling experience by choosing the right destination, the route best suited to your abilities and preferences, the type of accommodation and catering, and the equipment needed for the trip.
With good planning, you can organise a bike trip that is fun, safe and satisfying, while at the same time providing the freedom to discover new territories and explore the world at your own pace.
Bike routes
Creating the perfect itinerary for a bike trip may seem like a difficult task, but it is actually a fun and stimulating challenge.
The right route must take into account the needs of the cyclist, ranging from personal preferences to the level of physical fitness, weather conditions and type of terrain.
Things to take into consideration include the type of roads to travel, the distance to be covered, the points of interest and attractions to be visited, the time needed to reach them and the type of accommodation available along the route.
Finally, it is important to plan rest days to recover energy and fully enjoy the cycling experience.
Be sure to follow all our tips to create the perfect cycling itinerary to make your bike trip unforgettable.
By following these tips, it will be possible to create a perfect cycling itinerary that will allow you to discover new landscapes, try the local cuisine and meet new people, all in contact with nature and in total freedom.
Bike hotel for you cycling holidays
As we have just mentioned, selecting the type of accommodation available along the route is one of the essential steps to enjoy an ideal, stress-free cycling holiday.
Bike Hotels are tourist facilities specialised in accommodating bicycle tourists, as they offer specific services and equipment for those who want to explore the natural beauty of the area by bike, thus guaranteeing an unforgettable travel experience.
Among the services offered by bike hotels are the possibility to rent bikes and bike maintenance equipment, bike storage and surveillance, a laundry service for sports clothing, and a kitchen that is attentive to the nutritional needs of cyclists.
In addition, these hotels also offer specialised guides, who can accompany cyclists to discover the best routes in the area and provide assistance if needed. Staying in a bike hotel is a unique experience, allowing you to explore new territories in total safety and to meet other cycling enthusiasts from all over the world.
But if you want to enjoy an even more unique and exciting experience, you can also try staying in a luxury bike hotel, which, in addition to having all the classic features of a normal bike hotel, also has a spa, with the possibility of booking decontracting massages.
Relax and a wellness break will help you stretch the muscles tired from the bike ride and will give you the right charge and energy to get back on the bike seat the next day towards the next stage.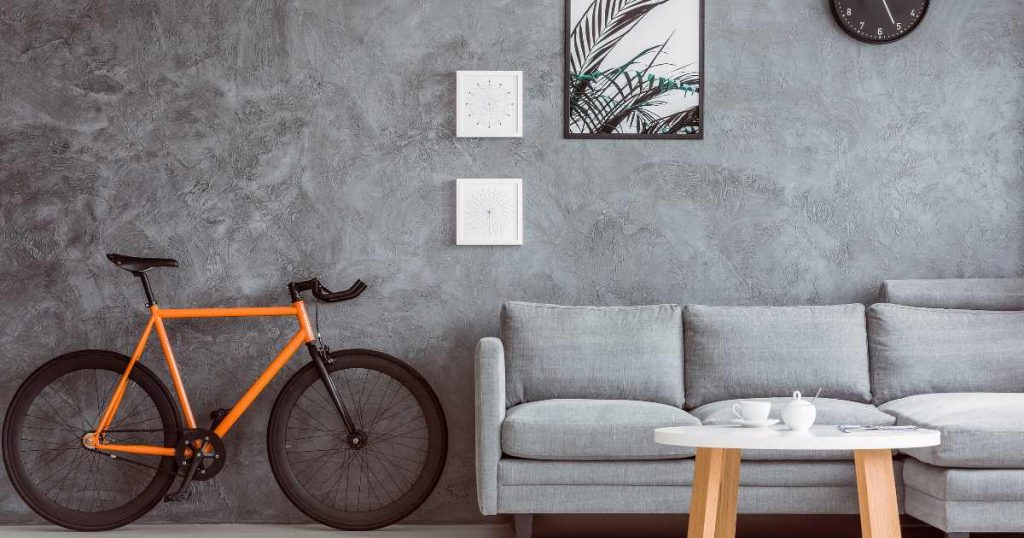 The travel kit for your bike trip
Cycling holidays, unlike other types of trips, require careful preparation, particularly with regard to the equipment to be brought along.
In fact, when it comes to bike touring, the equipment we carry can dramatically change the course of our adventure. A travel kit complete and well-organised for your bike trip is therefore essential to ensure a comfortable and safe experience.
It is therefore very important to make the right checklist, because, on cycling holidays, it is not only essential to be sure that you have brought everything you need for any unforeseen events, but also that you have not overpacked.
Among the indispensable elements of a travel kit for a bike trip there are: a complete repair kit suitable for your bike, a map of the route you are about to take, a mobile phone and power bank as support in case of difficulties, a first aid kit and sun cream, plenty of water to travel by bike with peace of mind, money, a windbreaker, a lock and a friend with the same passion as yours.
A well-organised travel kit can therefore make the difference during a bike trip, ensuring the safety and comfort of cyclists, as well as the ability to cope with any unforeseen incidents along the way.
The best cycling routes for your bike holiday
Facing a cycling holiday has never been easier.
By now, in Italy, but also abroad, more and more importance is being attached to the safety of cycle tourists, which is why, every year, more and more cycle paths are being created along attractive routes.
Cycle routes are specially designed routes, which offer the possibility to fully explore the natural beauty of a region or territory.
Cycle paths are perfect for those who want to spend their cycling holidays in a relaxing way and without having to tackle too demanding routes. The cycle paths are also suitable for families with children, who can enjoy the beauty of the landscape in complete safety.
Thanks to the large number of cycle routes, finding the best ones is becoming increasingly easy.
Cycle paths are therefore an excellent solution for all those who wish to explore the territory in a sustainable way and in the open air, without giving up the comfort and safety that only a designed cycle path can offer.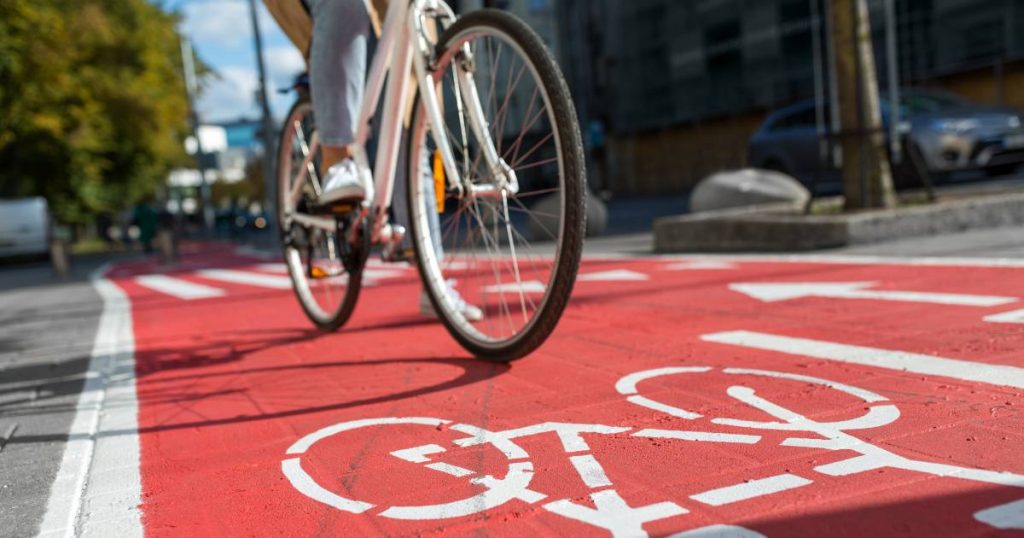 Book your cycling holidays with Bikeit
Travelling by bike is a unique experience that allows you to discover new landscapes and live in contact with nature.
In this guide, we have provided you with all the advice and information you need to prepare for an unforgettable cycling trip.
With Bikeit you have the possibility to select the bike trip that best suits your needs, choosing from numerous itineraries that will take you on a discovery of breathtaking landscapes in Italy, Europe and even overseas.
Thanks to our careful planning, you will be able to enjoy unique experiences related to the culture and traditions of the places you visit by bike.
Remember that you can book your package very easily and in just a few steps. All you have to do is choosing your destination and set off to discover the world on two wheels.