Cycling paths in Europe offer a great way to explore the continent on a bicycle and enjoy unforgettable outdoor holidays.
With a vast network of routes stretching from north to south and from east to west, Europe has established itself as a paradise for cycling enthusiasts. Cycling holidays offer a unique experience, combining the pleasure of travelling outdoors with the sense of freedom and adventure that only a bicycle can offer. And when it comes to discovering new places on two wheels, cycle paths are the ideal way to do it.
In this article, we explore some of the best cycling routes in Europe, which stand out for their scenic beauty, accessibility and the unique cycling experience they offer. From the majestic Alps to spectacular coastlines, from picturesque villages to vibrant European cities, these cycling routes will take you through some of the most fascinating places on the continent.
Get ready to cycle through breathtaking landscapes, discover hidden treasures along the way and enjoy an unforgettable experience on Europe's best cycle paths thanks to Bikeit. Whether you are an experienced cyclist or a beginner, there is a cycle path just waiting to be explored. So grab your bike, wear your helmet and get ready for a unique cycling adventure.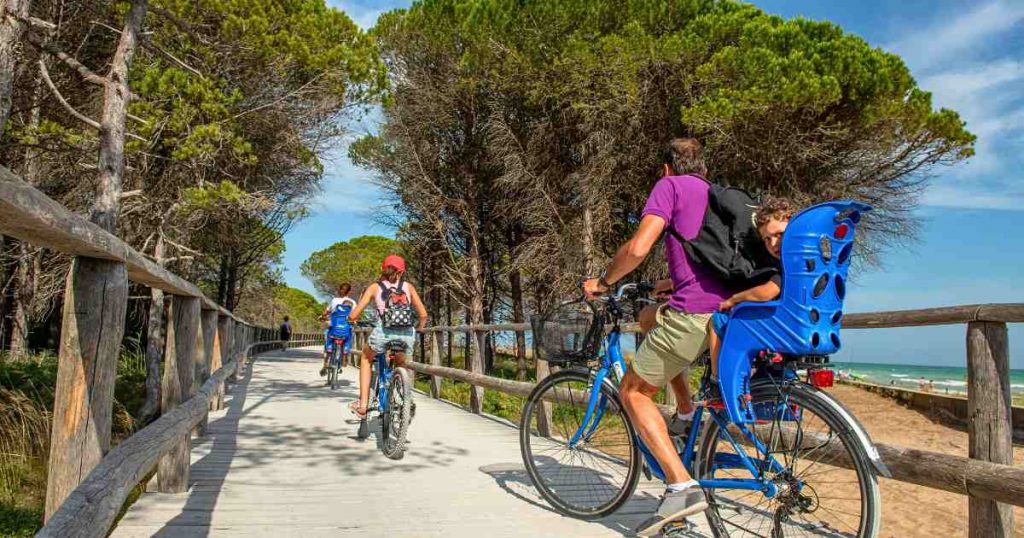 What are Cycle Paths?
Bicycle lanes are roads or paths specially designed and constructed to allow the safe and separate transit of bicycles from vehicular traffic.
Designed to promote cycling as a sustainable and safe alternative to motor vehicles, they are often separated from main roads and can be signposted with dedicated signs and marked with specific colours or symbols.
Bike lanes may be found in urban, suburban or rural areas, and their configuration may vary according to local needs. Some cycle paths are bi-directional, allowing transit in both directions, while others are unidirectional and can be separated for the two directions of travel. In many cases, cycle paths are integrated into a larger network, connecting different areas and enabling easier cycling.
Cycle paths are therefore an important element of the infrastructure for sustainable mobility and promote an active and healthy lifestyle.
You can choose to immerse yourself in the local culture, sample culinary delights along the way or simply enjoy the tranquillity of nature as you pedal to fascinating destinations.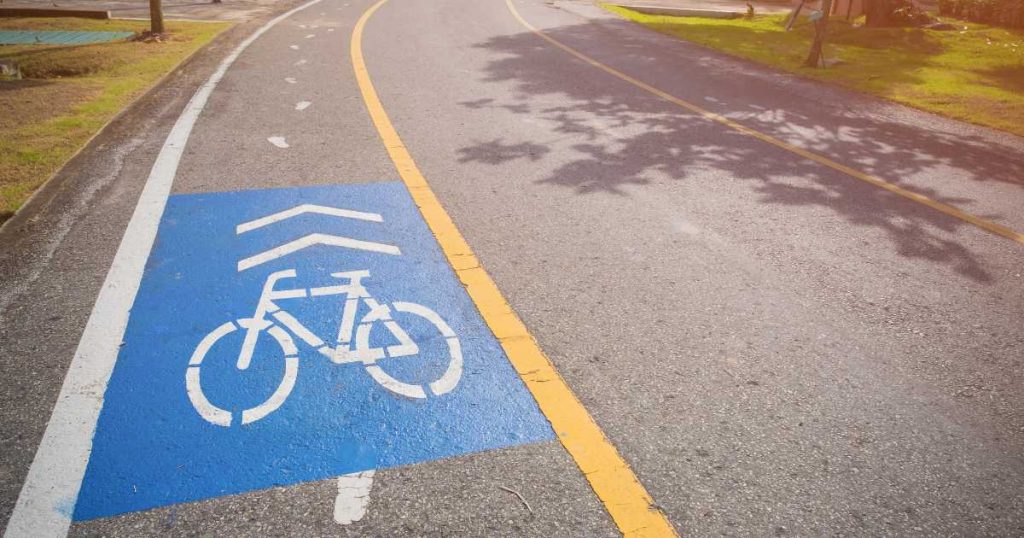 What are the best cycle paths in Europe?
The cycle routes in Europe offer a wide variety of breathtaking landscapes, exciting adventures and a perfect combination of culture and nature.
Among the most famous are:
1. The Adige Cycle Path from the Dolomites to Lake Garda
Explore the magnificent Adige Cycling Route on an approximately 40 km daily route, immersed in the cultural, historical and gastronomic beauty of the region.
Starting from Bressanone, you will pass through famous cities such as Brunico, Bolzano and Trento, and finally reach Torbole sul Garda. During the 8 days and 7 nights itinerary, you will cycle along a route of about 220 km, admiring the Rienza, Isarco and Adige valleys.
In addition to the beautiful views, you can visit historical sites such as the Novacella Abbey and Trostburg Castle and also enjoy local delicacies such as speck and polenta di storo.
The package with Bikeit includes luggage transport, train transfers, but also the option of renting a bike, making the experience suitable for cyclists of all levels.
2. The Danube Cycle Path
The Danube Cycle Path is one of the most famous and popular cycle paths in Europe. It is part of the cycle route that stretches some 2800 km and, following the course of the Danube River, offers cycling enthusiasts a unique experience through breathtaking landscapes and fascinating countries along the way: Germany, Austria, Slovakia, Hungary, Croatia, Serbia, Bulgaria and Romania.
The cycle path is suitable for cyclists of all levels, from families with children to experienced adventurers, being mostly flat and well paved. One of the highlights of the Danube cycle route is its natural beauty: cyclists will pass through nature reserves, national parks and protected areas, which offer rich fauna and flora. The route also passes numerous castles, monasteries and historical sites, allowing cyclists to immerse themselves in the history and culture of the region.
Many cyclists choose to cycle only part of the Danube Cycle Path, depending on their time and distance preferences. Bikeit, the online booking platform for complete cycling holiday packages, offers several variants for your cycling trip along the Danube.
The Danube Cycle Path and the packages offered by Bikeit provide an unforgettable experience for cycling enthusiasts, allowing them to explore the natural and cultural beauty of Austria along the course of this magnificent European river.
Discover all Bikeit's complete packages for your cycling holiday on the Danube Cycle Path.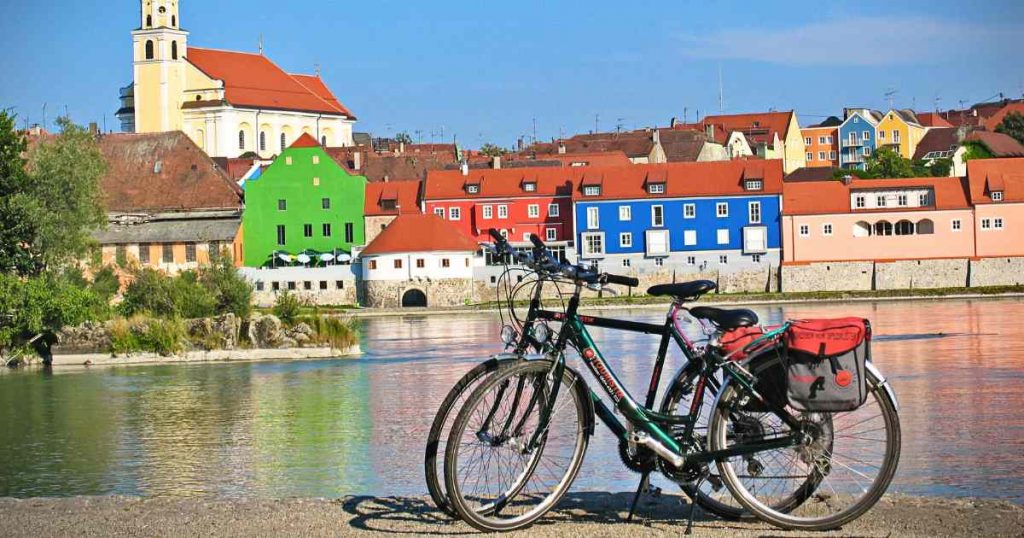 3. The Moselle Cycle Path
Cycle around 45 km a day along this fascinating route along the Moselle Cycle Path, one of Europe's most famous rivers, where medieval castles and breathtaking landscapes await you.
During the 7 nights and 8 days of the adventure, you will start in Trier and then travel to Koblenz, covering a total of about 260 km. Start your cycling tour with a loop to the south, discovering the picturesque Saar region and admiring the spectacular Saarburg Falls in the heart of the city.
On the way, you will pass through picturesque towns such as Bullay and Bremm, where you can admire the Calmont vineyard, one of the steepest in Europe, and reach Cochem, famous for its castle overlooking the surrounding vineyards. Stay overnight in Treis-Karden before immersing yourself in the relaxing beauty of the Moselle landscape, making a diversion to visit the impressive Eltz Castle, and finally reaching your final destination in Koblenz.
Before concluding your tour, treat yourself to a stop along the Rhine, admiring numerous castles along the way from Brey to Boppard. Finally, return to Koblenz by boat, included in the price.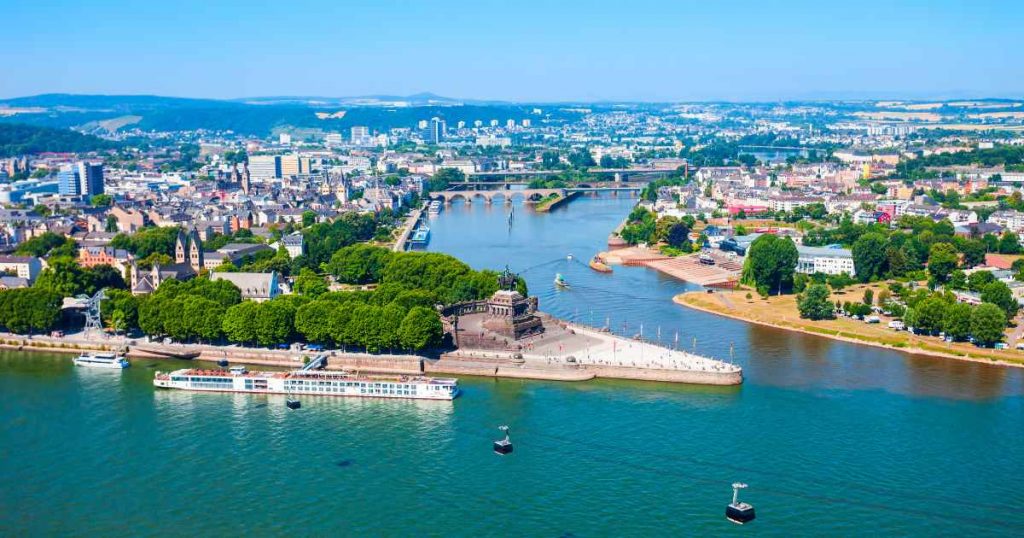 4. Salzburg and the Tauern Cycle Route
Explore the wonderful Tauern Cycle Route in an 8 days, 7 nights itinerary. Cycle from Krimml to Schärding along a route of around 280 km, passing through towns, villages and hamlets rich in culture and tradition.
Admire the Krimml waterfalls, discover the centre of Mittersill, enjoy the panoramic view of Zell am See over Lake Zell and enjoy Austrian culinary delights along the way. The package includes luggage transport from stage to stage, breakfast buffet, access to the Krimml waterfalls, accommodation in 3- or 4-star inns and hotels, and much more.
Explore the Tauern Cycle Path with the complete package offered by Bikeit and immerse yourself in the beauty of this unique region.
5. The Loire Cycle Path
The Loire Cycle Route is a famous cycle path that follows the course of the Loire River and stretches for about 800 kilometres, starting from the city of Nevers in the Burgundy-Franche-Comté region to the Atlantic.
The Loire cycle path is one of the most popular cycle routes in Europe and offers cyclists the opportunity to explore some of France's most fascinating regions. The cycle path mainly follows quiet back roads and safe routes, allowing cyclists to immerse themselves in the beauty of the river landscape, vineyards, castles and picturesque villages along the way.
The cycle route passes through many historic and important cities in France, including Nantes, Angers, Saumur, Tours, Blois and Orléans. These cities offer cultural, historical and culinary attractions, which cyclists can explore during their journey along the cycle route.
The Loire cycle path is suitable for cyclists of all experience levels and offers various route options. It is possible to walk the entire route or choose specific sections according to personal preference.
Thanks to Bikeit, in fact, you can choose your own route on the Loire Cycle Path.
6. The Lake Constance Cycle Path
The Lake Constance Cycle Path is a popular cycle path that entirely circles Lake Constance. Located on the border between Germany, Austria and Switzerland, the lake is one of the largest and most beautiful in Europe, and is surrounded by spectacular landscapes, picturesque towns and important cultural attractions.
The Lake Constance Cycle Path is about 270 kilometres long and offers a unique cycling experience, with a well-marked route that can be travelled in both directions, allowing cyclists to choose where they want to start and how long they want to ride.
The cycle path passes through a variety of environments, including lake areas, hills and countryside, offering breathtaking views along the way. Along the way, cyclists will encounter many tourist attractions, such as castles, abbeys, museums and nature parks, which add interest and charm to the trip.
The main cities along the route include Constance (Konstanz) in Germany, Bregenz in Austria and St. Gallen (St. Gallen) in Switzerland, all characterised by a rich history and a lively cultural atmosphere.
Book your favourite Lake Constance route now with Bikeit.
7. The Trabocchi Cycle Path
Explore the Bike to Coast cycle path along the Costa dei Trabocchi, between Abruzzo and Marche. During a 7 days, 6 nights itinerary, you will cycle about 40 km a day, admiring towns, villages and hamlets rich in culture and tradition.
Starting from San Benedetto del Tronto, you will pass through places such as Roseto degli Abruzzi and Pineto, then visit the picturesque villages of Mutignano and Atri. You will return to the cycle path to reach Perugia and Francavilla al Mare, passing through Ortona and Fossacesia. The last stage will take you to San Salvo Marina, where you can enjoy spectacular views.
Along the way, you will savour local food and wine specialities and enjoy a unique culinary experience with dinner on board a Trabocco. The route is suitable for all cyclists and includes luggage transport from stage to stage and more.
Book a Bike Trip with Bikeit
If you are thinking of organising a cycling trip, I highly recommend using Bikeit, an online booking platform that will make the whole process quick and easy.
With Bikeit, you have access to a wide range of cycling routes and travel destinations to suit your travel preferences. The platform offers you the convenience of exploring different options, with accurate details on routes, duration, difficulty and attractions along the way.
Once you have selected the desired trip, you can book it with just a few clicks, saving time and effort. So if you want to have an easy to book cycling adventure, book your next bike trip with Bikeit and hop on your bike!