The cycling holiday season is just around the corner and we are sure that, in addition to your choice for the ideal touring bike, you are also looking for the best cycling equipment, which of course includes the right cycling clothing.
Whether you are a pro or a novice, wearing clothing that makes you feel at the top of performance and style can make the difference between a comfortable ride and a real battle against wind, rain and fatigue.
But don't worry, we at Bikeit are here to help you choose the best cycling clothing on the market, from jerseys to shorts to waterproof jackets.
Get ready to experience maximum comfort and performance with our advice on technical materials, fit and the latest fashion trends on two wheels.
Read more for some more tips on choosing your next cycling outfit.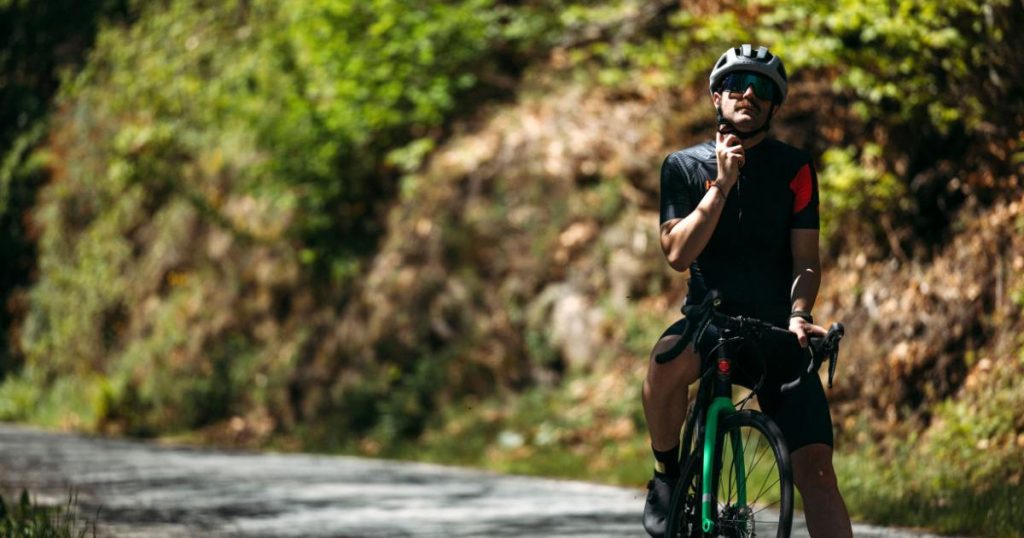 How to recognise professional cycling clothing
Recognising technical and professional cycling clothing is not always easy, but there are some elements that can help you distinguish it from normal sportswear.
In summary, if you are looking for professional cycling clothing, pay attention to technical fabrics, specific fit and functional details that can make you feel comfortable and at top performance during every ride.
1. Technical fabrics
The fabrics used in professional cycling clothing are designed to be hypoallergenic and to ensure maximum breathability and elasticity.
Usually, the most suitable technical fabrics for a cycling trip are made of polyester, elastane or other synthetic fibres, which guarantee maximum freedom of movement and protection from the weather:
Polyester is prized above all for its lightness, strength and ability to dry sweat quickly, making it ideal for intense physical activities.
Elastan is a stretchable synthetic fibre mainly used to increase elasticity and the ability to deform, stretch and compress. This fabric is in fact used to create garments that fit the body perfectly and allow maximum freedom of movement.
Speaking of stretchy and tight-fitting fabric, our second tip for choosing cycling clothing is to consider whether the garment has a snug fit.
2. Tight fit
The snug fit is an important factor to consider when choosing cycling clothing, as it can affect pedalling efficiency and rider comfort.
In general, tight-fitting cycling clothing is designed to fit the cyclist's body tightly, minimising air resistance and ensuring that the fabric does not move or rub against the skin.
However, the tight fit must not be too tight, otherwise it may cause discomfort or restrict the cyclist's freedom of movement. It is therefore important to choose cycling clothing that suits your fitness and your needs for comfort and performance.
For this reason, many manufacturers of cycling clothing, such as Hey" Sport, offer a variety of fits, from the tightest to the softest, and from the Race to the Enduro collection, to meet the needs of all cyclists.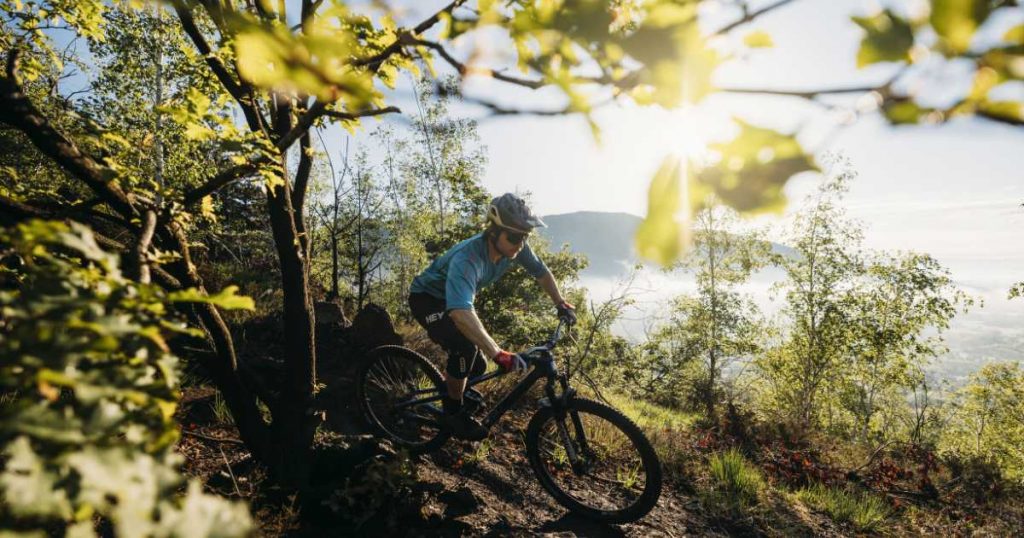 3. Functional pockets
Functional pockets are an essential element of professional cycling clothing. These pockets are specially designed to provide cyclists with convenient storage space for carrying important items during their sporting activity, such as energy bars, keys, phones and other useful accessories that are part of your travel kit.
Generally, the pockets are located on the back of the cycling jersey, on the lower back, so as not to interfere with the movement of the legs when cycling.
In addition, many pockets are equipped with zips or hook-and-loop fasteners to ensure that items stay in place even during steep climbs or high-speed descents.
Thanks to the functional pockets, cyclists can concentrate on their performance without worrying about losing or damaging the items they carry.
What are the best cycling clothes Hey' Sport
The Hey" Bike collection was born out of a passion for the world of cycling and the desire to offer its customers top-quality products that not only guarantee excellent performance and performance, but are also designed with an eye to the environment.
Breathability, elasticity, aerodynamics, protection, style and innovation are all key elements that characterise the Hey' Sport brand, reflected in garments that meet modernity and technology.
Here are the best Hey" Sport cycling clothes for your complete outfit:
ACADIA jersey: unisex short-sleeved jersey, suitable for both racing and training, ideal for those who want a snug and comfortable fit, thanks to its ergonomic design and few seams. Its materials, including graphene, guarantee a high level of breathability, thermoregulation, aerodynamics and UV protection. It also has three rear sack pockets and a vertical rear pocket with a reflex zip.
ANTELOPE shorts: unisex bike shorts, suitable for both training and racing, guaranteeing maximum performance thanks to technical workmanship and attention to detail. The hypoallergenic and breathable Lycra fabric is suitable for high elasticity and compression. It also reduces muscle fatigue and provides excellent shock absorption.
YOHO jacket: ultra-light, windproof cape that can also be stored in your pocket. This versatile garment, with its stretch fabric, is ideal for cool days and offers maximum protection from the wind.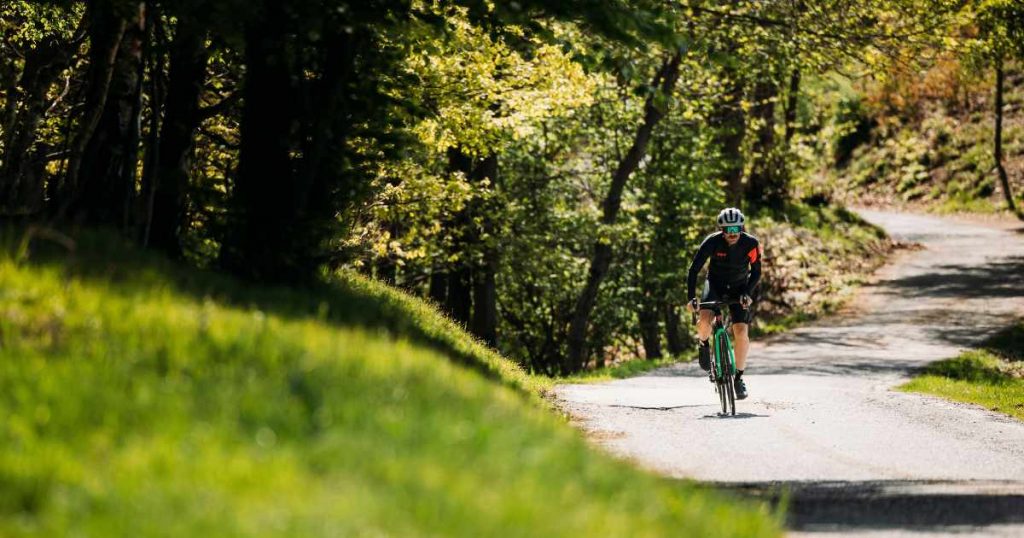 Find out what cyclists wear on their bike trips
Clothing for bike tourists is therefore a key component to ensure maximum comfort and safety during cycling holidays.
Choosing to wear light, breathable garments, such as jerseys made of technical fabric and shorts with a pad, can make the difference between a pleasant trip and a tiring one. For this reason, it is important to invest in high-quality garments and to rely on experts such as Hey" Sport when purchasing sportswear.
Whether you are an experienced or novice cyclist, the right clothing and a well-organised booking can make your cycling trip an unforgettable experience.