Would you like to cross Sicily by bike?
Sicily is one of the most fascinating and surprising regions in Italy, with a unique history, culture and landscape. One of the best ways to fully appreciate all that this region has to offer is through biuke touring. So, what could be better than exploring this wonderful land on a bicycle?
Biking, one can discover the beauty of this island, immersing oneself in its breathtaking landscapes, unspoilt nature, historic villages and charming towns. You can also enjoy the local colours, scents and flavours.
Cycling across Sicily is definitely an experience you can't miss, so in this article, we explore the best cycling travel destinations in Sicily.
At Bikeit, we will guide you step by step through an unforgettable adventure to discover the island's treasures on two wheels.
Why choose to travel by bike in Sicily?
Sicily is a region with a very varied territory, ranging from the mountains of the interior to the beaches of the coast, passing through baroque cities and nature reserves.
Bike touring allows you to discover all these places in an intense and authentic way, allowing you to immerse yourself in the nature and culture of the island, offering the opportunity to cross Sicily by bike as you have never done before.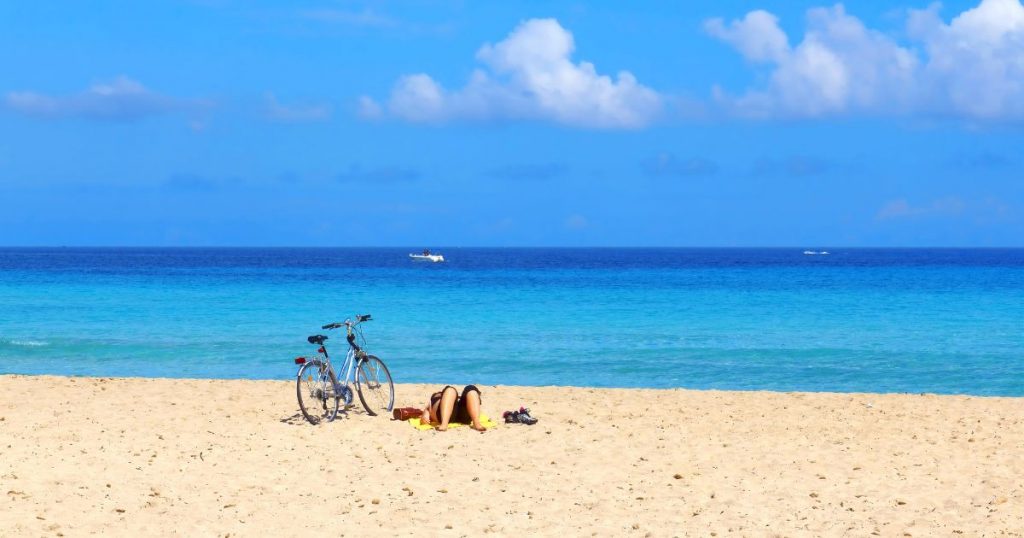 Western Sicily by bike
Western Sicily is the area of Sicily stretching from the city of Palermo in the west to the city of Trapani in the east, and includes several coastal towns and villages.
This part of the island is famous for its natural beauty, such as golden sandy beaches, nature reserves, parks and mountains, which offer a wide range of outdoor activities for visitors.
Indeed, western Sicily offers a wide range of cycling routes for cyclists of all levels. There are scenic routes along the coast, but also through ancient rural villages that offer a view of everyday Sicilian life.
With the region's mild climate and natural beauty, cyclists can enjoy an unforgettable holiday while exploring western Sicily by bike.
The most popular destinations for your bike trip in western Sicily:
Palermo by bike
Palermo and its surroundings offer numerous opportunities for cyclists to discover the city and its surrounding nature in an eco-friendly and healthy way.
The city has several cycle paths and routes through the historic centre, allowing cyclists to discover the city's monuments and hidden treasures, including the cathedral, local markets and the Norman Palace.
One of the most popular options for cyclists is the "ciclovia del Sole", which stretches 3.5 km along Palermo's coastline, offering breathtaking views of the sea and the city. In addition, the nearby Capo Gallo Nature Reserve offers cyclists a unique mountain biking experience along natural trails through the reserve's wilderness.
A few kilometres from Palermo are other interesting destinations for cyclists, such as Monreale, with its famous cathedral, and Mondello beach, known for its crystal-clear waters and long stretches of sand.
Trapani and Marsala by bike
Trapani and Marsala are two beautiful towns in western Sicily that can be discovered by bike through a wide choice of cycling routes.
The city of Trapani is characterised by a beautiful historical centre, with baroque churches, historic buildings and a picturesque harbour. The city offers numerous possibilities for cyclists to ride through the historic centre and discover the beauty of the city, biking along the scenic roads.
In particular, the bike route that stretches along the Trapani coastline is a unique experience, allowing you to enjoy spectacular views of the sea and the city, crossing white sandy beaches, cliffs and nature reserves in the area.
Marsala, on the other hand, is a city known for its wine production and offers cyclists a unique food and wine experience, especially thanks to the Cantine Florio.
Here, cyclists can ride through the surrounding countryside and vineyards, visit local wine cellars and sample the area's fine wine products.
In addition, the Stagnone Natural Reserve, located a few kilometres from Marsala, is a protected area where the famous salt pans are located, an ideal place for biking between wild nature and majestic salt pans.
Still undecided on your destination in Western Sicily? Face a bike trip of the entire western part of Sicily so you don't miss anything.
See now all the bike routes in Sicily offered by Bikeit.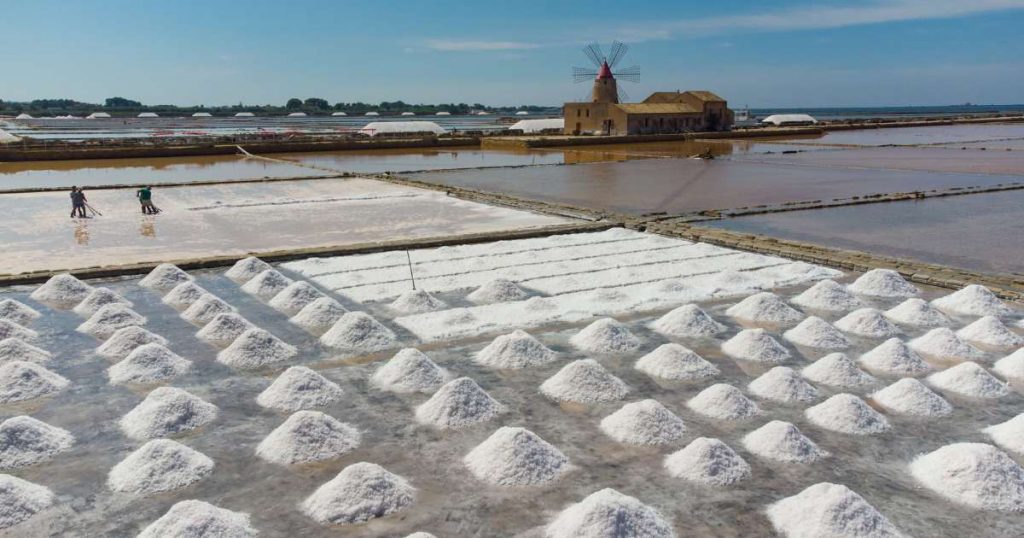 Central Sicily
Central Sicily is an ideal region to discover by bicycle thanks to its quiet and scenic roads, nestled between villages and valleys.
Among the main attractions in central Sicily are archaeological sites such as the Valley of the Temples in Agrigento and the city of Enna, the geographical heart of the island, which offers breathtaking panoramic views.
Crossing central Sicily by bike is certainly a paradise for cyclists seeking to combine sport, adventure and cultural discovery. But let's take a closer look at the most popular destinations:
Agrigento by bike
Agrigento is an ancient and fascinating city, famous for the Valley of the Temples, an archaeological site declared a UNESCO World Heritage Site.
Exploring Agrigento by bike is a unique and memorable experience, as visitors can admire the beauty of the ancient city and the magnificence of the Valley of the Temples, which dates back to the 5th century.
This archaeological park includes numerous ancient temples, built in the Doric style, and cyclists can bike through the scenic routes surrounded by olive trees, almond trees and vineyards.
In addition, the historical centre of Agrigento, with its Baroque architecture, local craft shops and typical restaurants, is another stop that cyclists should not miss.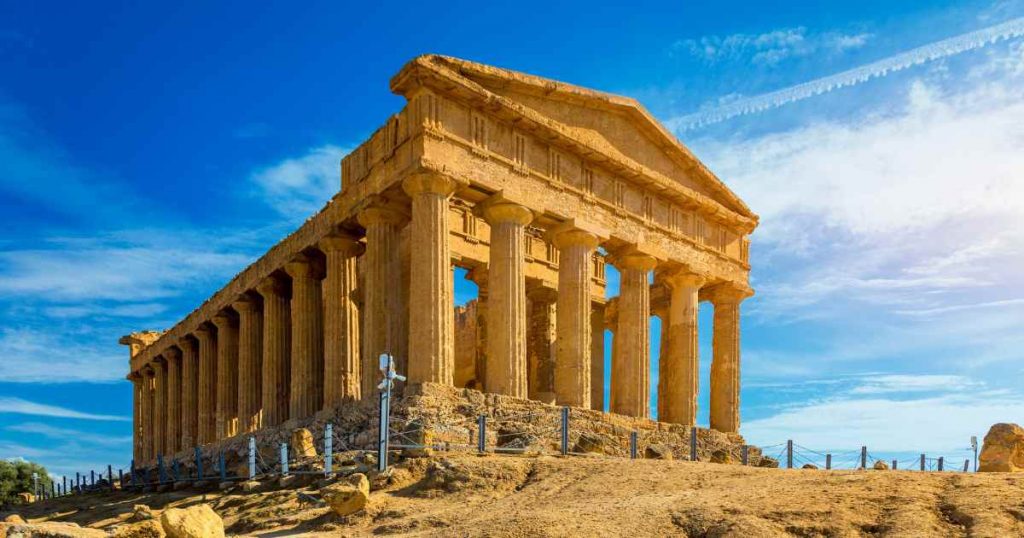 Enna by bike
Enna, known as the geographical heart of Sicily, is a mountainous city located in the centre of the island.
Exploring Enna by bike is a fantastic experience that offers cyclists the opportunity to enjoy the breathtaking views, scenic roads and lush nature.
In addition, Enna is famous for the Castello di Lombardia, an ancient Norman castle that dominates the city from above, and the Torre di Federico II, a 13th century watchtower in the surrounding countryside.
Enna by bike is definitely an experience that allows cyclists to discover the natural and cultural beauty of the island in an active and immersive way.
Madonie Park
Exploring the Madonie Park by bike is an exciting experience, as it offers a wide range of biking routes for cyclists of all levels, passing through rural landscapes, forests and mountains, and passing historic villages, ancient castles and archaeological sites.
In addition, cyclists can enjoy the local cuisine and the world-famous Madonie wine.
Eastern Sicily
Eastern Sicily is an enchanting place to discover by bicycle, thanks to its breathtaking scenery and mild climate, perfect for cyclists wishing to spend time outdoors.
Starting from Catania, you can bike along the east coast of Sicily, passing through cities such as Syracuse, Noto and Ragusa, all UNESCO World Heritage sites.
The beauty of Baroque cities, golden sandy beaches and hidden coves along the eastern coast are just some of the wonders that eastern Sicily has to offer.
Moreover, eastern Sicily is famous for its gastronomy, with culinary delights such as Sicilian granita, fresh fish and pasta with sardines.
Biking in eastern Sicily is certainly an unforgettable experience that offers the opportunity to immerse oneself in the culture, history and nature of this beautiful area.
Catania by bike
Catania is a fascinating city rich in history, offering numerous opportunities to explore by bike. The city is situated at the base of Mount Etna, Europe's highest active volcano, making it an excellent base for cyclists wishing to explore the surrounding hills.
In the city, there are numerous cycle paths through the historic districts, such as the old town with its Cathedral and famous fish market. There are also many green areas, such as the Giardino Bellini and the Villa Bellini Park, where you can take a break from city traffic and enjoy some nature.
Biking in Catania is undoubtedly a sustainable tourism, but also fun, that lets you discover the city and live the authentic Sicilian experience.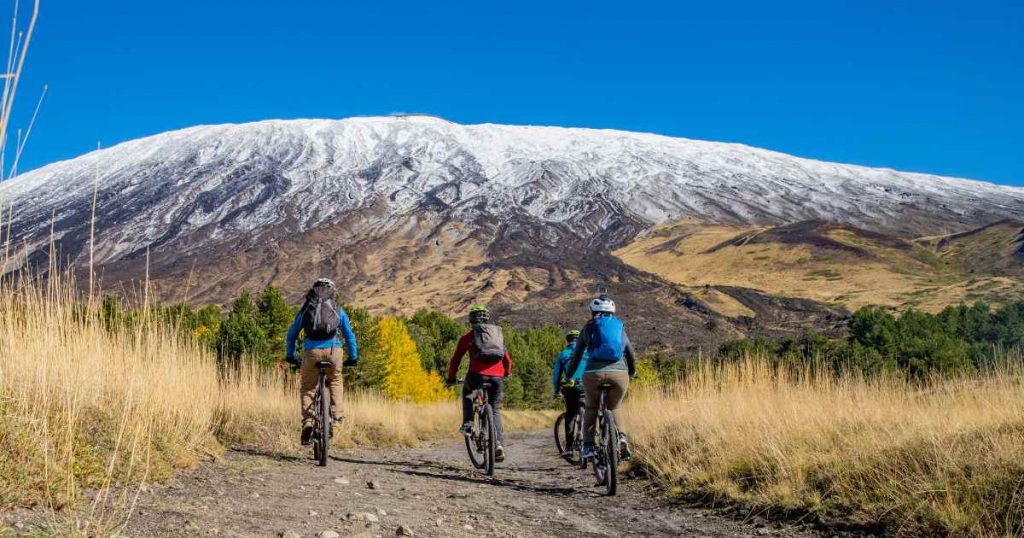 Noto by bike
Noto is a Baroque city in the province of Syracuse, a must for cyclists wishing to explore eastern Sicily by bike.
The city is famous for its historical centre, which is a UNESCO World Heritage Site. In fact, as you cycle through the narrow, cobbled streets of the city, you can admire the Baroque-style palaces that line the streets, such as Palazzo Ducezio and Palazzo Nicolaci.
In addition, the city is surrounded by countryside rich in citrus and olive groves, with the surrounding area offering many scenic roads for cyclists, with spectacular views of the Sicilian countryside.
Nebrodi Park by bike
The Nebrodi Park offers an unforgettable experience for lovers of nature and outdoor activities, so it is the perfect place to ride your bike.
With its breathtaking landscapes and rich wildlife, the park is the ideal place to discover the beauty of Sicily by bike. The biking routes in the park are suitable for all levels of experience, from beginners to experienced cyclists, and offer a unique opportunity to explore the natural paths and green valleys that characterise the area.
Whether it is a short biking trip or a longer tour, the Nebrodi Park offers an unforgettable experience for a cycling holiday with children, but also for all cycling enthusiasts and nature lovers.
Sicilian gastronomy on your bike trip
But bike touring in Sicily is not only nature and history, it is also a discovery of local flavours and products. Sicilian gastronomy is in fact one of the most famous in Italy.
Cycling through the towns and cities of the region, you can taste typical dishes such as pasta alla norma, caponata, sarde a beccafico and almond and cinnamon sweets. In addition, cyclists can visit wine cellars and taste fine local wines, such as Nero d'Avola and Marsala.
Go around Sicily by bike with Bikeit
To fully enjoy bike touring in Sicily, you just have to follow a few simple safety rules and respect the environment and cultural heritage of the region.
So what are you waiting for? Book your bike trip with Bikeit.