The current climate crisis and increasing environmental awareness have prompted many people and cities to adopt sustainable mobility policies, with the aim of reducing greenhouse gas emissions and improving air quality.
The advantages and challenges of cycling in sustainable mobility
In this context, the bicycle has emerged as one of the most sustainable and environmentally friendly means of transport, offering numerous advantages over other means of transport.
The bicycle is a cheap and accessible means of transport that does not require fossil fuel and it is low maintenance. In addition, it offers numerous health benefits, such as reducing the risk of cardiovascular disease, improving mental health and reducing stress. Cycling can also improve the quality of life, offering a way to explore the city and connect with the local community.
However, the adoption of the bike as a sustainable mode of transport has certainly lots of challenges. For example, many cities are not yet equipped with safe and reliable cycling infrastructure, so cycling can also be perceived as dangerous due to the lack of respect for traffic rules by some drivers. Finally, cycling may be limited by factors such as distance, weather conditions and personal safety.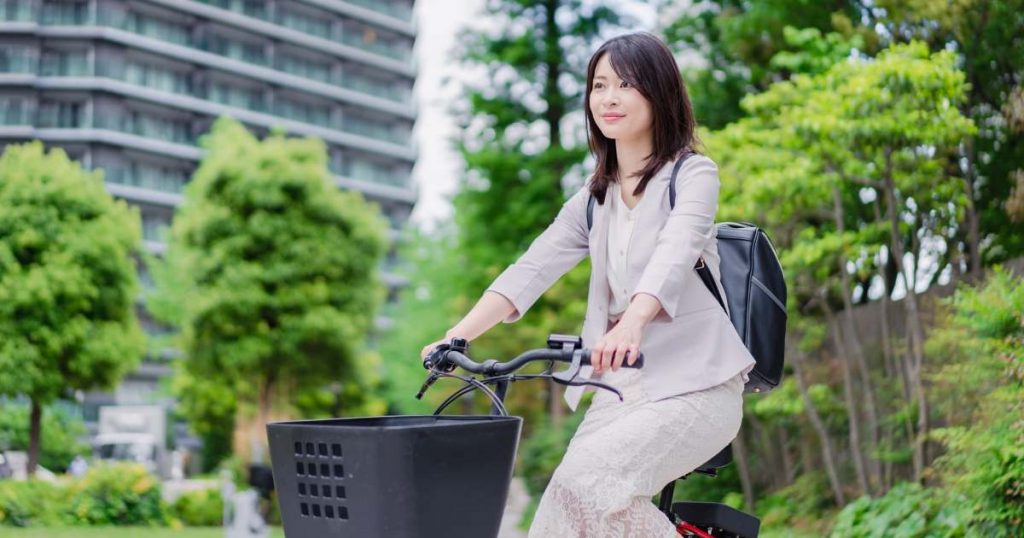 To promote cycling as a sustainable mode of transport, innovative solutions and effective public policies are needed. This may include the implementation of safe and reliable cycling infrastructure, educating drivers in traffic regulations, and promoting incentive and facilitation programmes for cycling.
In this article, we at Bikeit explore the role of the bicycle as a tool for sustainable mobility. We will analyse the benefits, the challenges it faces and possible solutions to promote its use. It will be an opportunity to reflect on how we can all help reduce the environmental impact of transport and improve our health and quality of life.
Bike touring as an example of sustainable mobility
Bike touring is the ideal example of sustainable tourism that promotes the use of bicycles as the main means of transport to explore new places. This activity allows tourists to immerse themselves in nature, visit historical villages and towns and discover the local culture in a sustainable and eco-friendly way.
What is sustainable tourism
Sustainable tourism is an approach to tourism that takes into account the environmental, social and economic impact of tourism activities on local communities, biodiversity and natural resources.
The goal of sustainable tourism is primarily to create a positive tourist experience for visitors. It also supports the sustainable development of local communities and minimises negative impacts on natural and cultural resources.
The adoption of sustainable tourism practices can thus help preserve natural and cultural resources for future generations and improve the quality of life of local communities.
Bike touring is therefore a perfect example of sustainable tourism because it promotes:
environmentally friendly mobility;
support for local economic activities;
conservation of natural and cultural resources;
a healthy and environmentally friendly lifestyle.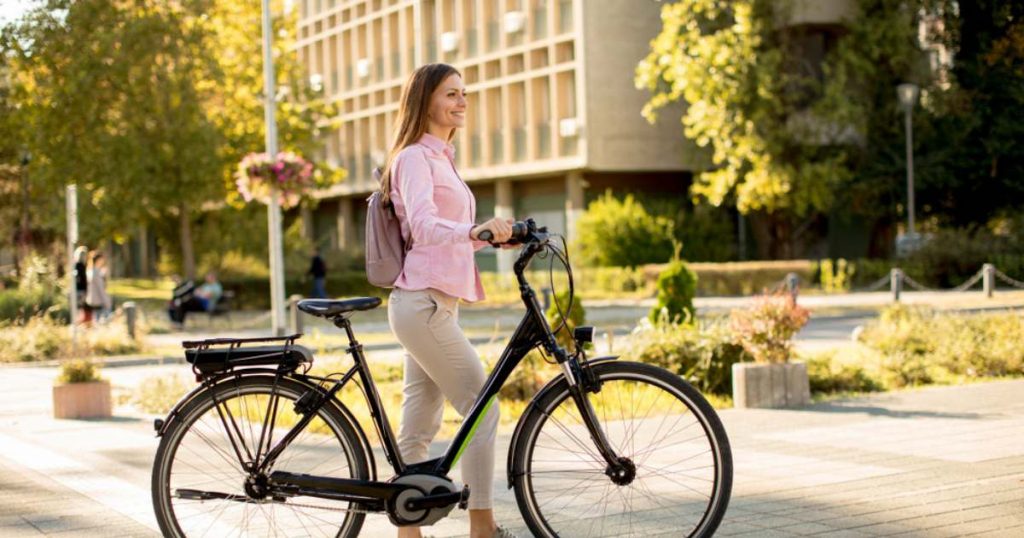 The role of tourists for sustainable tourism
The role of tourists is crucial in promoting sustainable tourism, as they can make conscious choices during their travels, such as respecting local cultures and the environment, but also provide constructive feedback. In addition, tourists can participate in sustainable tourism initiatives, such as hikes led by local guides and bike trips. These types of experiences offer tourists the chance to learn about the local culture and help support the local economy.
In addition, tourists can educate other visitors on sustainable tourism practices, such as avoiding littering the natural environment and respecting cultural sites during visits.
Sharing this knowledge with other tourists can help spread awareness about the importance of sustainable tourism and encourage others to make sustainable choices during their travels.
In summary, tourists can make a difference in promoting sustainable tourism and mobility, helping to protect the environment and local culture and ensuring a sustainable future for all.
Sustainable mobility in the city
Sustainable mobility has become an increasingly important issue in cities around the world due to the negative impact of vehicle traffic on the environment and air quality. It not only helps reduce air and noise pollution, but also the costs associated with transport, such as fuel and vehicle maintenance costs.
Cities are trying to encourage citizens to use more sustainable means of transport, such as bicycles, public transport and electric cars, through appropriate policies and infrastructure.
In summary, sustainable mobility is a crucial solution to address the environmental, social and economic problems of cities, ensuring more efficient, accessible and sustainable mobility for all.
The benefits and challenges of urban mobility
La mobilità urbana presenta una serie di vantaggi significativi per i residenti delle città. First of all, sustainable movement through active means of transport, such as cycling, can improve health and psychophysical well-being. Moreover, sustainable urban mobility can also reduce pollution and congestion, improving air quality and the liveability of cities. Finally, using sustainable means of transport can save money and reduce fuel dependency.
However, there are also some challenges in urban mobility. Adverse weather conditions and climate can be a challenge for cyclists and pedestrians. Road safety, on the other hand, is always a concern for all means of transport. In addition, the creation of bicycle lanes and the accessibility of urban mobility can be problematic in some areas.
Although the challenges are not to be underestimated, many cities are investing in road safety infrastructure and working to create a more sustainable and accessible urban environment for all.
The transition to sustainable urban mobility is an ongoing process, but the efforts made so far are an important step towards more liveable and healthy cities for all citizens.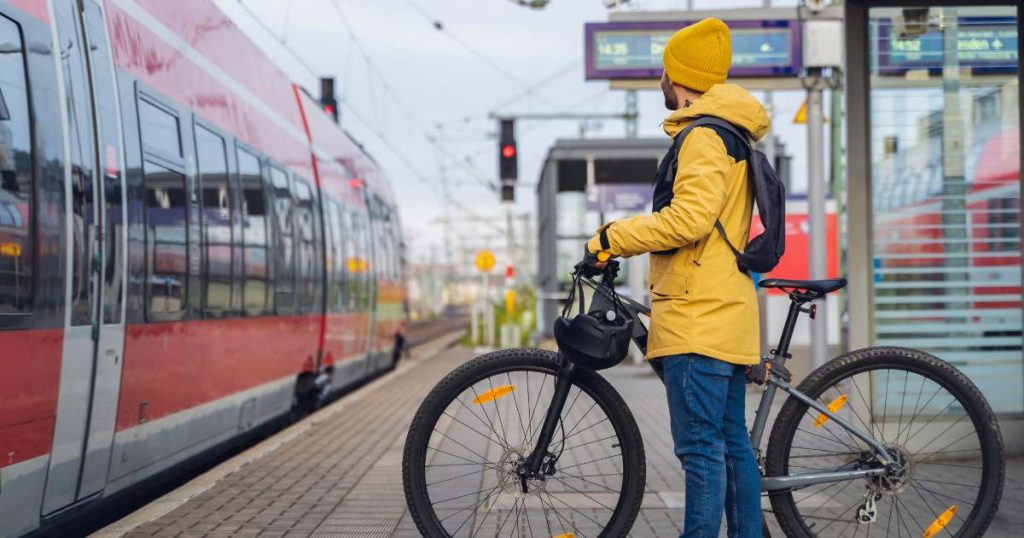 The best bike friendly cities in Italy
Italy is a country rich in natural and cultural beauty that can be discovered by bicycle. In recent years, many Italian cities have invested in infrastructure and services for cyclists, creating an increasingly attractive offer for those wishing to explore cities in a sustainable and fun way.
These cities are called bike friendly because they offer factors that make them so, for example: cycle lanes, bike sharing services and traffic-restricted zones.
According to us at Bikeit, the bike friendly cities where you can cycle safely, discover beautiful places and enjoy the landscape without the stress of traffic are: Milan, Turin, Florence, Bologna and Trento.
Cycling infrastructure for better sustainable mobility
In the context of sustainable mobility, cycling infrastructure is becoming increasingly essential to ensure urban mobility and reduce the environmental impact of cities. The benefits of cycle paths are many: not only do they promote a healthier and more active lifestyle, they also reduce traffic congestion and improve air quality.
Cities that invest in cycle paths and cycling infrastructure can thus promote urban sustainability, improve citizens' quality of life and contribute to the fight against climate change.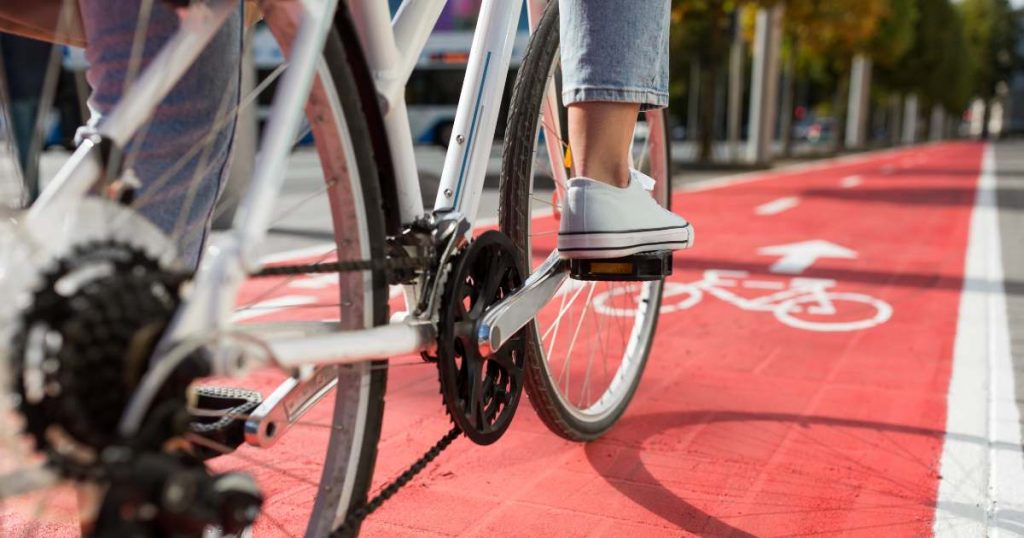 Home-work journeys by bike
Choosing to use the bicycle as a means of transport for home-work trips can be a wise choice, not only for the financial savings but also for the health and environmental benefits. Due to its versatility and ability to move freely in city traffic, the bicycle is an attractive alternative to traditional means of transport.
However, there are also disadvantages to consider, such as the need to cope with adverse weather conditions and increased exposure to the risk of road accidents.
In addition, it is essential to equip oneself with the right safety cycling accessories and clothing, such as helmets and lights, and to plan the route carefully, choosing the safest and least busy roads.
Cycling and sustainability: the health and environmental benefits
The benefits of cycling can help physical and mental health, and of course it is ideal for the environment, as it is an excellent means of sustainable transport.
Cycling for mental and physical health
Cycling is not only a sustainable means of transport, but also an excellent activity to improve mental and physical health. Bike touring is in fact an activity that combines physical exercise with the pleasure of discovering new places.
Cycling in the open air can reduce stress and anxiety, improve mood and sleep quality. Furthermore, cycling is a low-impact activity that does not overtax the joints, but at the same time improves cardiovascular endurance.
Reasons to choose cycling for sustainable mobility
The bicycle is one of the most sustainable and convenient means of transport. Here are eight reasons to choose the bicycle as a sustainable means of transport:
Savings on fuel and maintenance costs;
Reduction of traffic and traffic jams;
Greater autonomy and freedom of movement;
More attention to health and physical activity;
Reduction of the risk of road accidents;
Reduced environmental impact;
Easier parking;
No problems with taxes and insurance.
Cycling and climate change
The bicycle is a sustainable means of transport that can contribute significantly to the fight against climate change.
Cycling reduces greenhouse gas emissions and air pollution, helping to maintain the quality of air and urban life. In addition, cycling is an alternative to traditional, fossil-fuel consuming means of transport, reducing dependence on fossil fuels and supporting the transition to a low-carbon economy.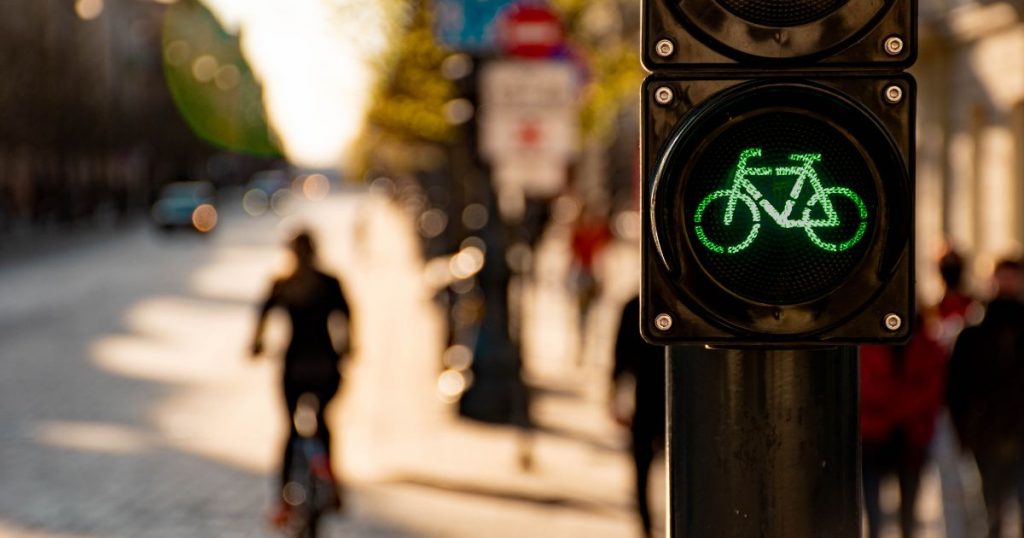 Book a sustainable bike trip with Bikeit
Cycling has increasingly become a sustainable and responsible means of transport, not only for environmental reasons but also for the health of our bodies and minds.
Choosing to use the bicycle as a means of daily transport is therefore a small gesture that can make a difference to our planet, but also to our health and well-being.
Moreover, cycling offers a unique experience, allowing you to enjoy the beauty of the landscape and nature around you, to feel the wind in your hair and to breathe fresh, clean air. Cycling gives a feeling of freedom and autonomy, which is often lacking when we use more common means of transport such as the car or bus.
If you want an even more complete experience, you can book a cycling trip with Bikeit, the online booking platform that allows you to organise your cycling holiday easily, conveniently and quickly.
Bikeit offers a wide selection of cycling routes, suitable for all levels of experience and fitness, and allows you to choose the route that best suits your needs and interests.
Booking a bike trip with Bikeit also means contributing to sustainable and responsible mobility, and at the same time giving yourself a unique and unforgettable experience. Don't wait any longer, book your trip with Bikeit, get on your bike and join our mission for sustainable and responsible mobility!