Choosing the ideal travel bike and the suitable equipment for bike touring can be time-consuming and difficult. Therefore, we at Bikeit have simplified this process for you by creating a complete guide.
If you are passionate about biking and want to enjoy your cycling experience to the fullest, you are in the right place.
Here you will find all the information you need to choose the right travel bike and the equipment best suited to your needs, to travel in safety and comfort.
You will be guided through the various types of touring bikes, the materials to choose and how to adjust your bike for maximum comfort. In addition, you will get valuable advice on how to choose the right equipment, from helmet to clothes, from luggage rack to bags.
Whether you are an experienced cyclist or a beginner, this guide will help you organise your next bike trip with maximum efficiency and safety.
Why choose the ideal travel bike?
Choosing the right travel bicycle for bike touring is crucial to enjoy the experience. A suitable bicycle will allow you to face different terrain conditions, safely tackle long distances and enjoy a comfortable and stable ride.
In addition, a perfect bicycle for bike touring will also offer you enough space to carry the necessary equipment for your cycling holiday.
We at Bikeit are certain that choosing a low-quality or unsuitable touring bike can cause problems with stability, manoeuvrability and safety, preventing you from fully enjoying your bike trip.
Why select the right equipment?
Choosing the right equipment for bike touring is just as important as choosing the right travel bike. Being equipped with the right equipment can make the difference between a comfortable and safe bike trip and a stressful and uncomfortable one.
The right equipment, such as a helmet, rain jacket, bags and luggage racks, can increase safety, ensure comfort and make the trip more enjoyable.
Moreover, choosing the ideal equipment allows you to carry everything you need for your cycling holiday, such as food, water, clothes and repair kits, without overloading your bike and compromising stability.
Once you have chosen the right travel bike and the ideal equipment, you will be ready to face a wonderful bike trip, so choose one of the best bike routes offered by Bikeit now.
Cycling clothing
Cycling clothing is essential to ensure comfort, safety and protection during your bike trip. So, having the right travel kit for your cycling holiday is one of the essentials for making the most of your two-wheeled adventure.
Wearing the right clothing will enable you to cope with different weather conditions and tackle long distances in comfort. Some of the most important items for cycling are:
The technical jerseys are made of breathable, lightweight fabrics, which help keep the body cool and dry while travelling.
Padded trousers are essential to reduce the impact of vibrations and repetitive movements on the butt, ensuring greater comfort.
Gloves protect the hands from handlebar vibrations and friction with the skin
Shoe covers protect the feet from rain, cold and wind.
In addition, it is important to choose clothing in high-visibility colours to ensure greater safety on the road.
The ideal cycling helmet
The cycling helmet is certainly the most important item of clothing for the safety of the cyclist, so wearing it is a responsible and fundamental choice.
The most suitable one should be light, durable and equipped with an effective ventilation system to keep your head cool and dry during your bike ride.
The size of the cycling helmet is another crucial aspect: it must fit snugly on the head without being too tight or too loose, so as to provide adequate protection in the event of a collision or fall. A well-designed helmet should cover the entire top and back of the head and have a visor to protect the eyes from direct sunlight.
Finally, it is possible to choose helmets with additional features, such as integrated lights, communication devices and action cam connections.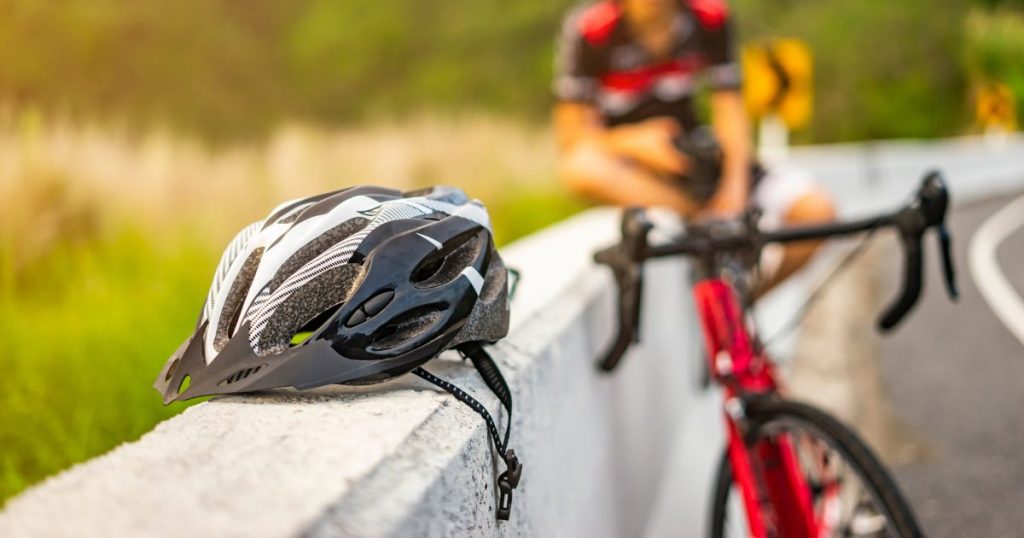 Cycling backpack suitable for your bike trip
A cycling backpack is an essential element of a successful bike trip. Choosing a good backpack depends on your specific needs, but there are some important features to consider.
First of all, it is important that the backpack is comfortable and well-fitted to the body. This means it should have padded and adjustable shoulder straps, a waist belt and a ventilation system to prevent excessive sweating.
In addition, the backpack should be large enough to hold the necessary equipment for your bike trip, such as spare clothes, food, water, tools, puncture repair kit and travel documents.
It is also important that the backpack is durable and waterproof, so that you can protect your belongings in the rain. Finally, some cycling backpacks are equipped with additional features such as a hydration system, a pocket for carrying a helmet, and reflectors for increased visibility at night.
With all these features, you can find the perfect cycling backpack for your bike trip.
Travel bike accessories
Bicycle accessories are designed to make the experience of cycling long distances easier and more comfortable, but also to protect the cyclist from adverse weather conditions.
Some of the accessories that are definitely not to be missed on a travel bike are:
Luggage rack for your travel bike
The luggage rack is one of the most important accessories for cycling, as it allows you to comfortably transport the items you need for your bike trip.
There are different types of luggage racks, but the most common is the rear rack, which is attached to the top and bottom of the bike frame. This luggage rack can be adjusted according to load requirements and can support side bags, backpacks and other items of various sizes and weights.
In addition, some rear rack models feature a quick-installment system, which allows the rack to be easily installed and removed without the use of tools.
There are also front racks, which can be useful to better distribute the weight on both sides of the bike and to transport bulkier objects.
Before choosing a rack, it is important to check its compatibility with the model of the bike and the other accessories used, such as lights, mudguards and panniers.
Bicycle seat
Choosing the right saddle for your bike can make the difference between a comfortable ride and an uncomfortable one.
A bike seat that is poorly designed or unsuitable for your body can cause pain when pedalling, limiting your time in the saddle and reducing the pleasure of your cycling holiday.
There are many bike seat options available, some designed for comfort and others for performance. Travel bike saddles tend to have a wider and softer shape than racing saddles, to distribute the rider's weight evenly and reduce pressure on the parts.
It is important to find a bike seat that suits your physical conformation and riding style, as a comfortable saddle can allow you to ride for longer and with less fatigue, enhancing the overall riding experience.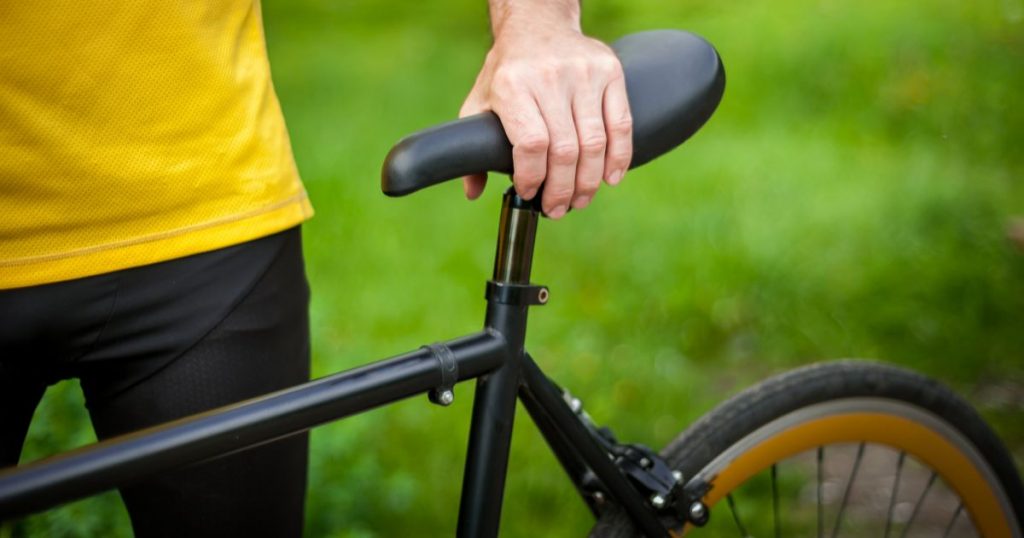 Buying or renting a touring bike?
A touring bike is an essential element if you want to go on a cycling holiday, so choosing the right one is an important step for your bike trip.
If you are an avid bike traveller, you have probably wondered whether it is better to buy or rent a bicycle. Both options have advantages and disadvantages, depending on your needs and the duration of your trip.
Buying a travel bike can be an expensive investment, but it allows you to customise it to your preferences and use it for many years.
On the other hand, renting can be a more convenient and flexible choice, especially if you do not plan to use the bike frequently or for an extended period of time.
Buying a travel bike
Buying a travel bike may be a wise choice if you plan to frequently face bike trips. If you are an experienced cyclist, you will know exactly what to look for in a travel bike, which features are important to you and which model best suits your needs.
Renting a travel bike
Renting a travel bike can be a convenient and flexible choice if you do not plan to use it frequently or for an extended period of time.
Bike rental can be cheaper than buying a new bike, especially if you are an occasional cyclist.
In addition, renting allows you to choose a bike that suits your specific needs, such as frame type, wheel size and transmission, without having to invest too much time in the search for the perfect bike.
Repairing your travel bike
Repairing travel bikes is an essential activity for anyone involved in bike touring or adventure on two wheels.
In situations where there are no specialised workshops or bike shops nearby, knowing how to repair your own bicycle can make the difference between continuing your journey or having to end it prematurely.
Travel bikes are designed to be robust and durable, but they can still have common faults and problems such as punctured tyres, malfunctioning brakes or transmission problems.
Knowing the techniques of repair and maintenance of travel bikes can therefore be essential for any adventurous cyclist. That's why we at Bikeit have a complete guide to repair your travel bike.
One of the most common problems one can face during a cycling holiday, apart from a chain that can come off, is a puncture of the wheel:
Repairing the inner tube
Repairing the inner tube of a bicycle is a common operation for anyone who rides a bike.
A punctured or damaged inner tube can cause balance problems and slow down your bike trip. Fortunately, repairing the inner tube is not difficult and can be done in a few simple steps with the right tools.
We at Bikeit recommend you:
Remove the wheel
Pull out the inner tube
Remove the entity that caused the puncture
Scrape and spread the putty
Apply the patch
Put the inner tube back in its place
Inflate and refit the wheel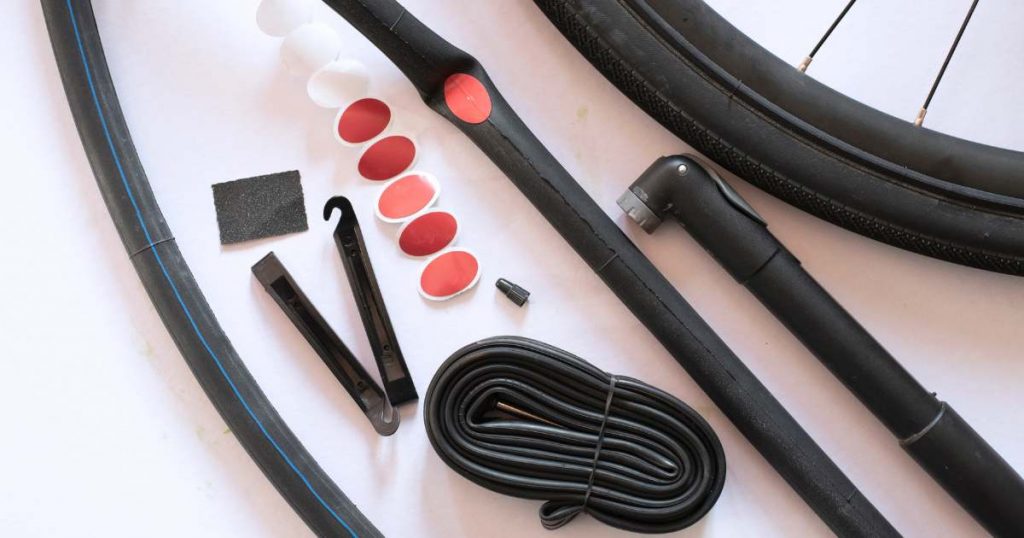 Book your bike trip with Bikeit
Choosing the right travel bike and the suitable equipment for your bike trip may seem like a difficult and complicated choice, but with the right information, you can create the perfect two-wheeled travel experience.
And now, organising your bike trip has become even easier and faster thanks to Bikeit.
With Bikeit, you will have the opportunity to tackle the bike trip that best suits your needs, choosing from a variety of bike itineraries that will take you on a discovery of beautiful landscapes in Italy, Europe and abroad.