Hello to all lovers of bike touring and adventures on two wheels. If you are looking for a new experience in Spain by bike, then you are in the right place.
Taking a bike trip in Spain, considered one of the most fascinating travel destinations in Europe, is indeed an unforgettable experience that will lead you to discover breathtaking landscapes and spectacular artistic heritage.
Spain is a country that has it all: from the warm sun of the Mediterranean coast to the cool breeze of the northern mountains, via the vibrant colours of the cities and the hidden treasures in the small villages.
Riding your bike, you can enjoy all this and more.
Why choose to take a trip to Spain by bike?
Taking a trip to Spain by bike is a unique experience that will allow you to connect with the nature, culture and history of the country in a deeper and more meaningful way.
There are many reasons to choose to take a trip to Spain by bike, but here are the 4 main reasons according to us at Bikeit:
1. The breathtaking landscapes of Spain by bike
Spanish landscapes are characterised by a great variety of natural environments, from the deserts of the Almería region to the mountains of the Pyrenees, from the beaches of the Mediterranean coast to the olive fields of Andalusia.
Cycling along the back roads of Spain, one can admire breathtaking views, where the wild and unspoilt beauty of nature blends with the art and architecture of historic cities.
2. Spain's artistic heritage to be discovered by bike
Spain is famous for its artistic and cultural heritage, and one of the best and most pleasant ways to discover it is by bicycle. Riding your bike you can explore the beauty of Spanish cities and towns, admiring monuments and works of art dating back centuries.
For instance, in the region of Andalusia, you can visit the famous Alhambra in Granada, a 14th century fortified palace that has been declared a UNESCO World Heritage Site.
In addition, you can explore the ancient cities of Seville and Cordoba, where you can admire the beautiful Moorish architecture, such as the Cathedral of Seville and the Mosque of Cordoba.
The region of Catalonia also has a great artistic heritage, especially thanks to Barcelona's Parc Güell, a public park designed by the famous Spanish architect Antoni Gaudí, where you can admire his unique and extravagant works of art.
By cycling, you can enjoy the beauty of Spain's artistic heritage in contact with nature, thus living an unforgettable experience of sustainable tourism.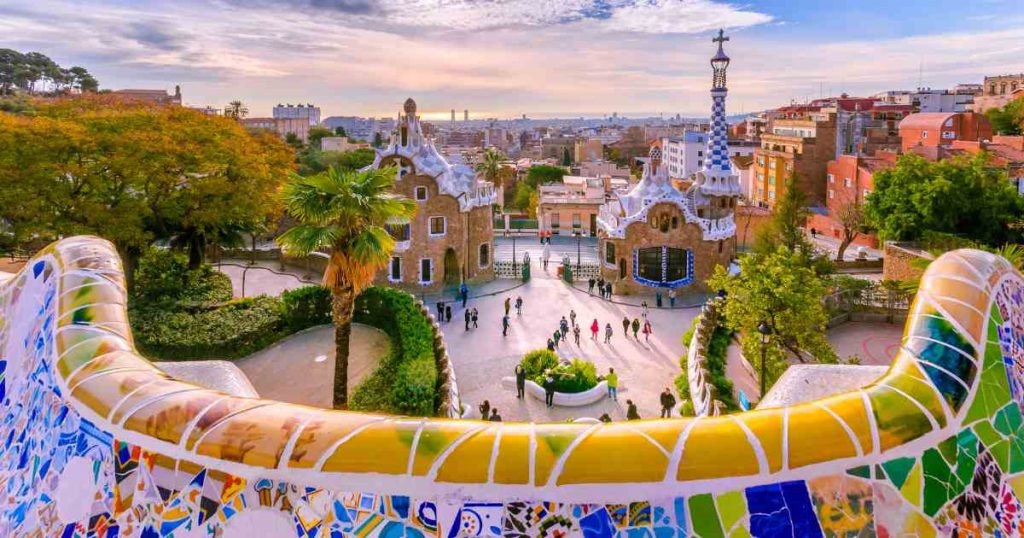 3. Spain's mild climate
Among the many reasons why this country is a popular choice for cycling enthusiasts is the mild climate that characterises much of the area.
With average temperatures ranging between 15 and 25 degrees Celsius, spring and autumn are the ideal seasons for cycling in Spain. During these times, one can enjoy the cool sea breeze while crossing beaches, hills and valleys, without having to fear excessive humidity or heat.
Even during the summer, the coastal regions enjoy a pleasant breeze that makes cycling even more comfortable.
In any case, Spain offers a favourable climate for cycling practically all year round, making this country a true paradise for two-wheel enthusiasts.
4. Spanish cuisine
Spanish cuisine is known throughout the world for its variety and quality. Each region of the country has its own culinary specialities and, thanks to its geographical location, Spain has a wide range of fresh and delicious ingredients at its disposal.
Spanish cuisine is characterised by fish dishes, such as the famous paella, but also by tasty meat dishes, such as roast pork and chorizo.
Traditional Spanish dishes also include tapas, small samples of different dishes that are often accompanied with a beer or a glass of wine.
Cooking enthusiasts should therefore not miss the opportunity to taste Spanish cuisine during their bike trip through the country. By bicycle, you can stop at local markets, restaurants and bars to taste the typical dishes of the different areas.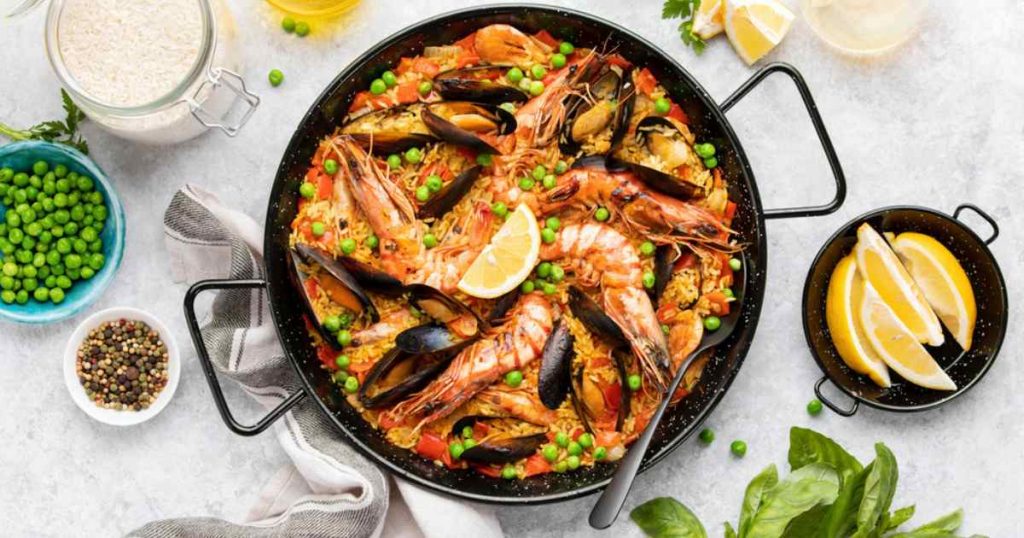 Spain's best cycling routes
If you are a cycling enthusiast, Spain offers some of the most beautiful routes in the world. With its variety of landscapes, from inland mountains and coastal towns to breathtaking beaches, it is no surprise that more and more cyclists are choosing Spain as their favourite destination.
The Spanish coast: breathtaking views between sea and mountains
The Spanish coast has some of the most breathtaking views you can imagine. Between the white sandy beaches, cliffs, mountains and fishing villages, there are cycling routes for all levels.
The most popular destinations are:
The Costa del Sol, which offers spectacular views of the Atlantic Ocean.
The Costa Brava stretches along the Mediterranean coast and offers breathtaking views of the Costa Dorada and the Balearic Islands.
The Spanish hinterland: cycling routes through fields and rural landscapes
Furthermore, if you are a lover of nature and rural areas, the Spanish hinterland offers some of the most beautiful cycling routes in the world. Between olive groves, vineyards and wheat fields, there are many bike routes that will allow you to discover the true essence of Spain:
The Green Routes and València, a bicycle trip that follows the green line of the old railway and, after passing through expanses of fruit trees, mountainous areas, small villages and medieval hamlets, you will arrive in beautiful Valencia.
The Camino de Santiago, one of the most famous pilgrimage routes in the world, stretches from Roncesvalles, at the foot of the Pyrenees, to Santiago de Compostela in Galicia. We at Bikeit recommend you follow the bike route from Leon to Santiago de Compostela.
What are you waiting for? Book your bike trip in one of these Spanish destinations. You will see that you will not regret it.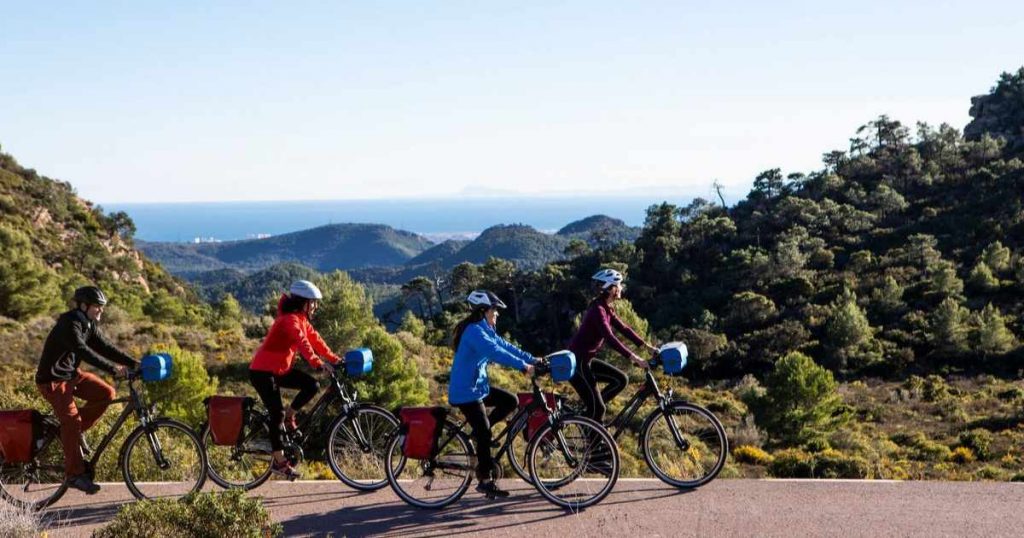 Tips for a safe and fun cycling in Spain
If you are planning a cycling trip to Spain, there are some important tips you can follow to ensure a safe and enjoyable ride.
Firstly, it is always advisable to wear appropriate clothing, including helmet and gloves, to protect yourself in the event of a fall.
Secondly, always keep an eye on traffic and respect Spanish traffic laws, especially in larger cities where traffic can be heavy. In fact, remember that, in each country, the rules of the road may be slightly different, so we advise you to check them.
Finally, try to plan your route in advance, choosing roads with less traffic and scenic areas, so that you can fully enjoy the beautiful Spanish landscape while cycling safely.
In general, before setting off on your cycling trip to Spain, we recommend that you equip yourself with the appropriate cycling equipment so that you can enjoy your experience in the safest, most enjoyable and comfortable way possible.
How to book a trip to Spain by bike
After reading this article you got curious about a cycling holiday in Spain, didn't you?
Lucky for you there is Bikeit, which guides you through the entire booking process for your cycling trip and allows you to select the complete holiday package for an unforgettable cycling adventure.
All you have to do is simply choose one of the bike routes on our site that best suits your needs and set off on an adventure on your bike. Select the travel destination you like best in Spain, but also abroad.
Booking a bike trip has never been easier!